I've heard the drone again lately, the nuisance of voices battering over what it means to be a man, or more specifically a biblical man. Of course that means the conversation is also about what it means to be a woman, or heaven help us biblical womanhood. I'm sorry but I find this to be distraction at best, diminishment at worst. I do realize that if I'm going to make statements like these then I should offer some alternative, some higher road to take. Alright, I will.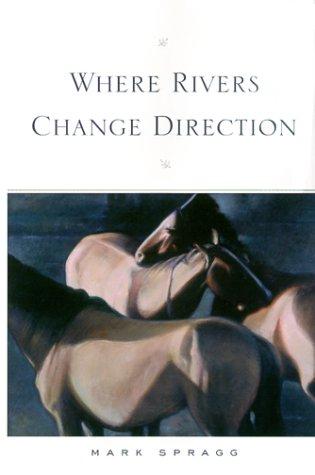 In 1999, Mark Spragg published a collection of essays entitled Where Rivers Change Direction. Spragg wrote the screenplay for An Unfinished Life, so you might know of him without knowing of him. Most of the writing in these coming-of-age pages focuses on his days of growing up on the oldest dude ranch in Wyoming. The characters are a short-list: his father and mother, a younger brother, a collection of ranch hands, a gloriously unforgiving landscape, and horses. Author Terry Tempest Williams gave this backcover blurb: 'Here is a book for women to read to learn the hearts of men. Here is a book for men to read to curse what they have lost.'
Most of the conversation these days is about how men consistently fail to measure up, a naive chiding that galls me, usually punctuated by two word guffs like man-up or man-fail. Spragg's approach is infinitely more human; it is eulogy. I guess its possible the man in your life needs a new Apple product for Christmas, or maybe some selvage denim would complete him. Then again, maybe he needs some stories to give shape to the sorrow he carries but cannot name. Maybe we all need that. Such words could only be described as gift.
Subscribe to Blog via Email