The white crosses stand
by the side of the road
marking the places
where death's sting stung,
tombs of known soldiers
just marching along,
minding their business.
And then they were not.
In the eyes of the law
private memorials cannot
legally stand on public land.
But those left behind
no longer look with such
eyes; their vision milky

with grief they crawl
cautiously in mercy's tow.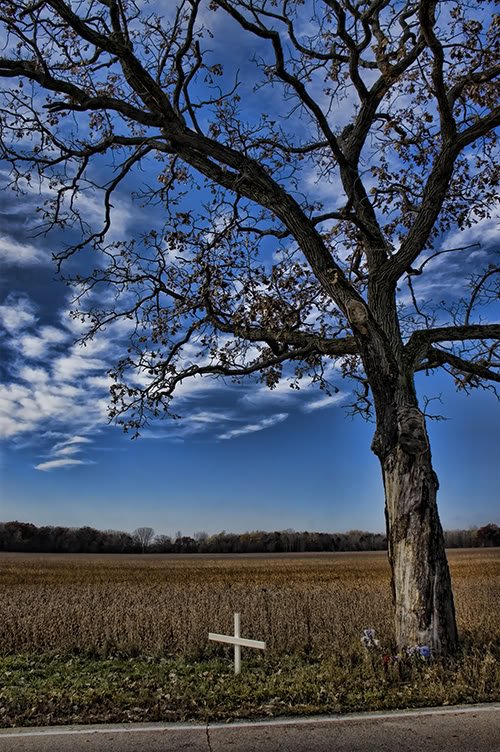 Subscribe to Blog via Email