You can go for days, even weeks at a time so

busy that you're blinded to the world's magic.
Then one evening you take your wife's hand
and sit and hear an older author tell of only

being interested in writing keepable sentences.
That same older man then talks tenderly to
you afterwards, encouraging you in your own
important work while your wife stands and
listens with tears on her faithful cheeks. Then
you decide to try and get a seat at the mexican
place and behold they have a outside table just
for two and you devour the enchiladas as the
rain holds off and you talk for the first time in
days, maybe even weeks. This happened to me.
And I found light in my tired eyes, saddened at
letting things go that far but grateful for a God
that so loves to arrange for perfect eventides.
(author Kent Haruf, and me)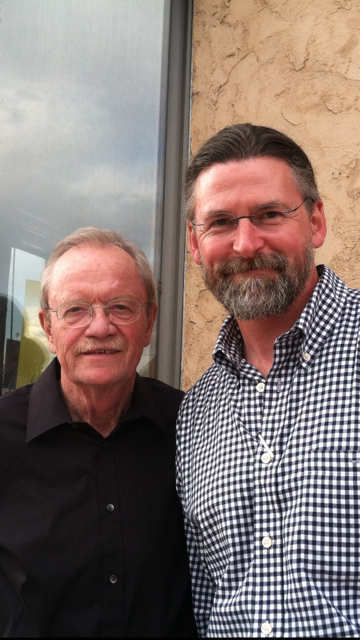 Subscribe to Blog via Email