A little over a year ago the publishing company I work for acquired author Mandy Steward. At the time we could tell she was a good writer, she had a well crafted proposal for a book, and she was a housewife living in somewhere, Oklahoma with her husband and four kids. Mandy didn't have a huge platform, she wasn't speaking at all the catalytic gatherings. But she had made a statement on her blog: I'm tired of being a Christian. And as honest statements usually do, it received its fair share of feedback. The expected reactions came, but what she also received were numerous responses of the me too variety.
I was paired up with Mandy as her editor and off to the races we went. What I sensed after the first reading of her manuscript was that there was a question behind her provocative blog statement, one I believed just as honest: what about me? And as luck or grace would have it, I'd been asking that same question for a long, long time. It doesn't have to be all about me, but its at least got to be a little bit about me, or what's the point of me?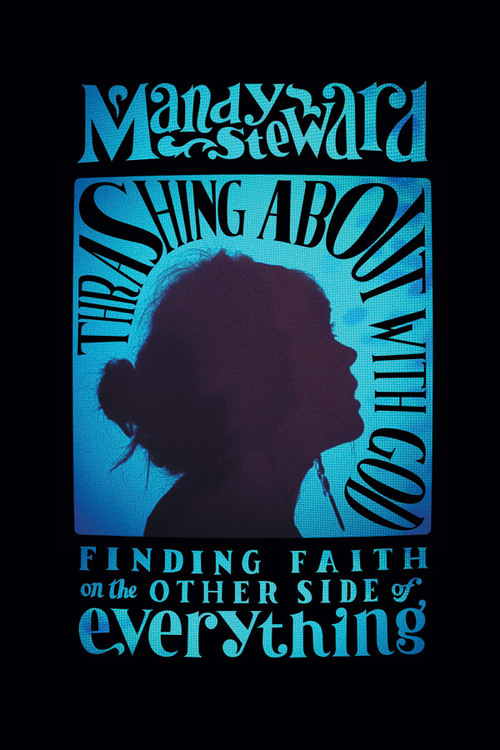 The result of our work together is Thrashing About With God: Finding Faith on the Other Side of Everything. Mandy's proud of it, and so am I. Every review I've seen so far has said in either a straightforward or roundabout way – this is an honest book. Here's how the backcover copy reads: My God has not proved safe, and my Christian answers have not proved to be enough. There have been times when doing the right thing and playing by the rules most certainly did not land me in the place of a thriving and vibrant life to the full. I don't want the answers I'm supposed to have. I want the ones that actually work. Or perhaps I want to know that there actually are no blanket, black-and-white answers for cleaning up the messiness that I face. Namely, I want to breathe again. I am desperate. Maybe you are too. And you're tired. You're tired of pretending. You're tired of building walls around your heart. You're tired of doing "the Christian thing." But you're also terrified. Me too. But I want to breathe again.
I recommend this book to you if anything, anything at all in those words pluck a chord in you. But don't expect smooth sailing. This, dear reader, is a thrashing book.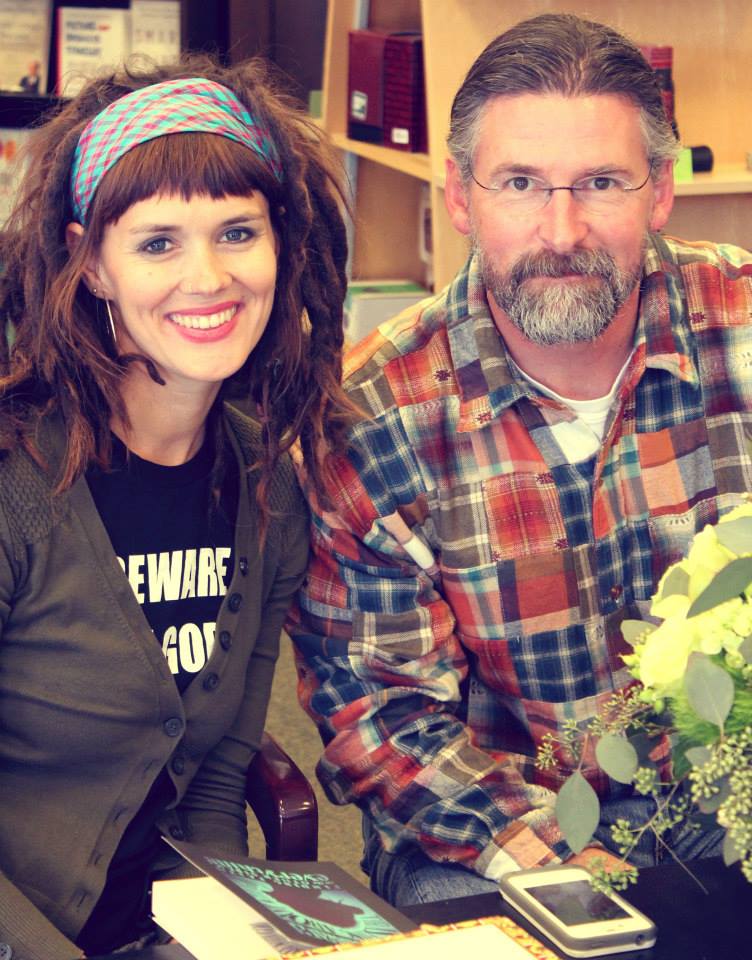 *Yeah, that's Mandy on the left. Photo credit – Hillary 'Rain' McFarland.

Subscribe to Blog via Email