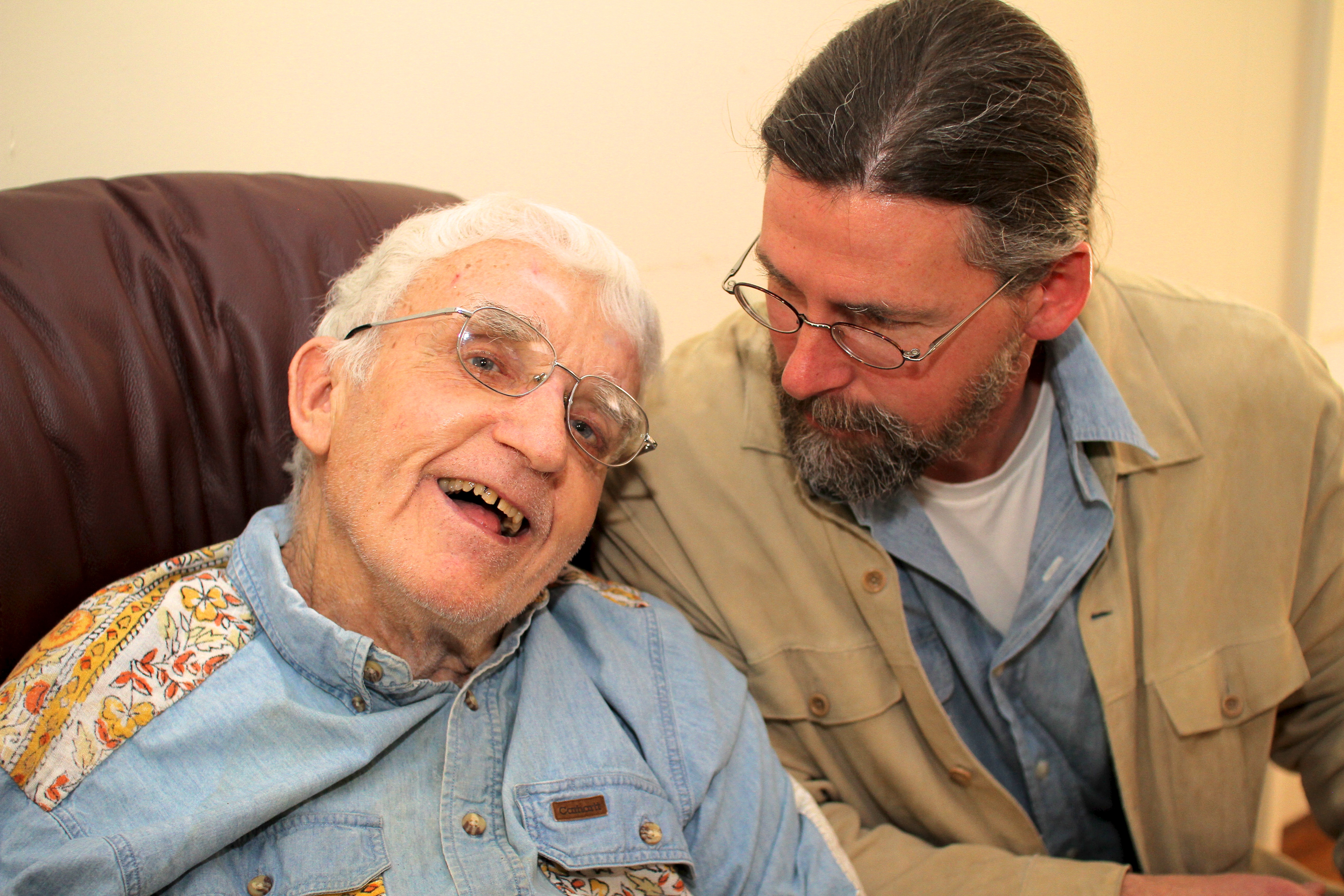 In just a few days the manuscript for Brennan Manning's memoir – All Is Grace – will be sent to the printer. In some sense its been out of my hands for almost three months now, copyedited, proofed. It is about to be fully beyond me, printed, bound, boxed, shipped, ready for distribution. The fire is almost out, now begins the hallowed time.
I had coffee yesterday with a lady who'd been asked to read and hopefully endorse the book. She did and has. I relished the time because it was the first opportunity I've had to engage with someone who'd read it without publishing eyes. I won't share her thoughts as they are her own to express if, when, and how she chooses. But our conversation stirred the desire to articulate a few more feelings in the wake of my Tuesdays with Brennan.
Someone who saw the book's video trailer said 'Brennan looks bent.' That'd be about right, although the writer in me would insist 'he's gnarled and twisted from his battle with grace.' Do you remember that dog you had as a child who always got out? He'd either dig underneath the fence, jump the chainlink, squeeze through some microscopic synapse in the wire, or just crash the gate doing 98 barking 'let them truckers roll, 10-4.' Yes, that dog, the one that drove your parents crazy, not to mention the neighbors who endured relentless trashcan tipping/strewing, and the poodles three doors down who stalwartly refused his scruffy advances. Yes, that dog who would eventually trot back home smelling of leftovers and lust, possibly with porcupine quills in his snout or half an ear missing due to turf wars…but by God you loved that dog, stapled MISSING posters to telephone poles when he stayed gone too long, and faithfully pleaded on his behalf before the judge/jury of your father or mother. And by God that dog loved you, would bare his teeth when older ninnies threatened you with fists, and sat at attention by the foot of your twin bed when you had scarlet fever and almost died. You knew from the beginning that dog was not an AKC pureblood but rather some mutted creation of passion mingled with fidelity, a mixed-breed survivor that always bet on crumbs falling from the master's table…in a word – mercy.
Brennan Manning is not a dog. He is a man. By God I love that man. He has become a favorite, my quicksilver extracurricular relative in whom the blood of grace always hums. And by God I believe Jesus loves him too, fiercely, always has, forever will. If you insist on a pedigreed faith, you're not going to like All Is Grace. Trust me, it doesn't behave. But if you're like some of the rest of us, we of a mixed-breed eloquence who've a tendency to jump fences and flirt but will also stick closer than a brother…those of us known in the neighborhood as rascals, tramps, and repeat prodigals, then by God this book is something to take and eat, a testament to the only chance any of us have, be we man or beast…in a word – mercy.
Subscribe to Blog via Email
Join 1,317 other subscribers